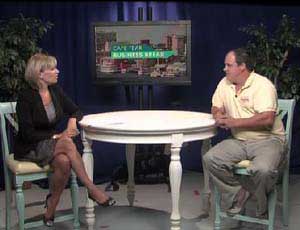 Wilmington – Southeast Foundation Repair, a local foundation and crawl space repair specialist, is being featured on the WECT Cape Fear Business Break, during the week of May 23, 2011. The show airs at 6:40 a.m.

Chris Hunter, owner of Southeast Foundation Repair, is this week's local guest on WECT's Business Break—a show hosted by Jessica Kirk. The show aims to provide viewers with expert advice from a local and trustworthy source.

Located in Clinton, Southeast Foundation Repair is the local expert for repairing settling foundations, cracking walls, and crawl space humidity problems. They also offer a 25-year warranty on all their work.

Servicing North Carolina and some areas of South Carolina, these experts hope to reach as many homeowners possible. Expect each repair to be done using the best products and know-how, after receiving the highest level of training at the headquarters of North America's renowned Foundation Supportworks, Inc. and Basement Systems, Inc.

Hunter recommends homeowners look out for early signs of foundation trouble, such as cracking on inner and outer walls. Contact Southeast Foundation Repair today to schedule a free estimate for foundation repair in Wilmington, NC and all surrounding areas.

Be sure to watch Chris on WECT for a special offer!