Basement Waterproofing Near Greenville, Wilmington, Fayetteville
If your basement is wet, cracked, or smells musty – we can help
As an experienced waterproofing company with over 17 years of experience, Southeast Foundation and Crawl Space Repair has the solutions you need to make your basement safe and dry - and keep it that way!
All of our team members are fully dedicated to helping you find the right services to repair your wet basement, and we take the time to fully explain your home's problems and why our recommendations will help. We offer the very best basement waterproofing services in Fayetteville, Wilmington, Greenville, and the surrounding areas.
As a valued member of the Basement Systems network, we have access to proven products and services and innovative research to make sure we are always providing our customers with up-to-date waterproofing solutions. Over the years, we have been recognized by Basement Systems for the high number of customers throughout Greater Fayetteville, Wilmington and Greenville we have been able to serve!
Have you noticed musty smells, walls that feel damp, or basement floods after heavy rain in your home? Let our professionals help - schedule a free inspection and estimate with us today! Call 1-833-843-7430 or click the button below to send us an e-mail.
Signs of a basement waterproofing problem
Your damp or wet basement can cause more than just a headache; these issues can create bigger problems like mold, mildew, rot, structural damage, and a variety of health problems. If you've noticed any of the symptoms below, you might have a basement water problem.
Wet or damp basement floor
Leaking or damp basement walls
Pooling or standing water
crystalline deposit on concrete surfaces
Musty odors
Condensation
Sump pump issues
Leaky basement windows
---
Custom, proven solutions for a dry basement
Our complete basement waterproofing system includes all the solutions you need for a dry, comfortable, odor-free basement; no matter what's causing your issues. We offer many solutions for your home, including sump pumps, basement drainage systems, dehumidifiers, crack repairs, vapor barriers, and more.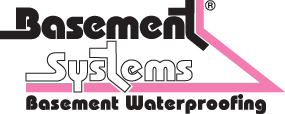 Request a free estimate from your local basement expert
If you think you have a basement waterproofing problem, request a professional basement inspection today. We will send one of our certified basement waterproofing specialists to visit your home and conduct a thorough inspection of your home's basement foundation.
Southeast Foundation and Crawl Space Repair fixes leaky basements in North Carolina, in areas like New Bern, Goldsboro, Jacksonville, Wrightsville Beach, Camp Lejeune, Lumberton, Sanford and neighboring towns and cities. Contact us today for a free wet basement repair estimate.
Other companies might try to sell you on inferior basement waterproofing solutions. Our products have been developed, patented, and perfected by Basement Systems®, Inc. -- the world's largest network of basement waterproofing contractors.
Looking for a price? Get a no cost, no obligation free estimate.